Pacific Basin is a dry bulk shipping specialist. We are the world's largest owner and operator of modern Handysize ships with a significant presence also in the Supramax segment.
Dry bulk segments
Handysize and Supramax bulk carriers are versatile mid-size ships that are "geared" (fitted with cranes) and carry a broad range of minor bulk and major bulk cargoes
Panamax and Capesize bulk carriers are very large ships that are "gearless" (not fitted with cranes) and carry a limited number of major bulk cargoes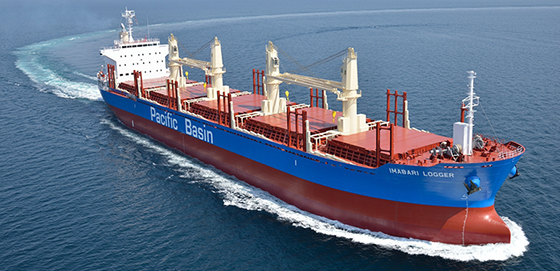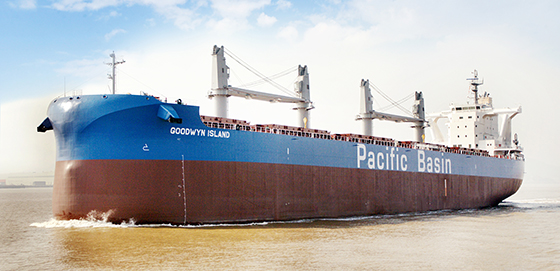 What are Handysize and Supramax dry bulk ships?

Modern Handysize and Supramax* ships carry 25,000-42,000 and 42,000-65,000 metric tonnes of cargo respectively
They are 170-190 metres long and 27-32 metres wide, and their handy proportions enables access to ports that may be restricted by shallow water, locks, narrow channels and tight river bends
Each ship has 5 cargo holds and 4 cranes (typically with 30-tonne lifting capacity) enabling cargo self-loading and discharging
Handysize and some Supramax ships are fitted with log stanchions, so we can carry a full cargo of logs in cargo holds and on deck
Dry bulk commodities include agricultural products and raw materials such as grains, fertiliser, logs and forest products, minerals, coal, metal ores and concentrates, steel and scrap metal
* We now refer to the Handymax, Supramax and Ultramax segments more generally as "Supramax"