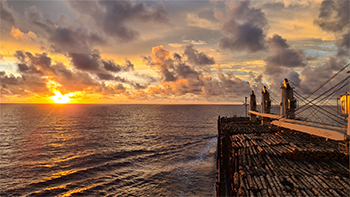 We invite you to contact us if you are a professional team-player interested in a long-term career at Pacific Basin. For the right candidates, we also offer scope to progress through the ranks at sea and up to shore-based management positions.
Please submit your application by filling out our application form in the link below.
Be sure to apply for Pacific Basin jobs only via Pacific Basin crewing office by submitting the online application form or via your closest authorised Pacific Basin crewing agency. Do not get tricked by fraudsters acting falsely under the names of ship owners and managers to scam seafarers.
Seafarer Application Form
Pacific Basin Crewing Offices
If you would like to know more about the jobs or Pacific Basin, please contact our crewing offices at the following email addresses.