Our environmental philosophy is centred on our commitment to being a responsible company at the forefront of environmental efforts within dry bulk shipping.
Across our global footprint at sea and ashore, our environmental programmes and initiatives embrace environmental stewardship and, specifically, serve to reduce our atmospheric emissions, marine discharges and resource consumption.
Environmentally-friendly technologies and practices
Environmental initiatives at sea and on land that meet or go beyond law and regulations
Modest practices - even if they only bring relatively small benefits to the environment – as both group and individual contributions make a difference
Active fleet renewal programme - new ships incorporate increasingly fuel-efficient design and are equipped with the latest innovations and technical enhancements, to reduce atmospheric emissions and marine discharges.
Operational measures embraced by our employees include training and defined environmental policies and practices such as reducing electricity consumption, water and other materials, and recycling.
Our policies and guidelines are designed to promote environmental awareness, mandate environmentally-friendly activities, and promote similar behaviour at work and in the communities where our ships trade and our employees live and work.
The first step to improving the environmental performance of our fleet is to monitor, measure and analyse the outputs of our vessels. From there, we can assess and adopt measures to reduce our environmental impacts, with performance improvements achieved through both technical and operational enhancements.
A Ship's Impact on the Environment: A Primer
Propelling a vessel across oceans requires many resources, the outputs of which impact the environment. To minimise these outputs, Pacific Basin has ship and shore-based initiatives focused on reducing atmospheric emissions, marine discharges and resource consumption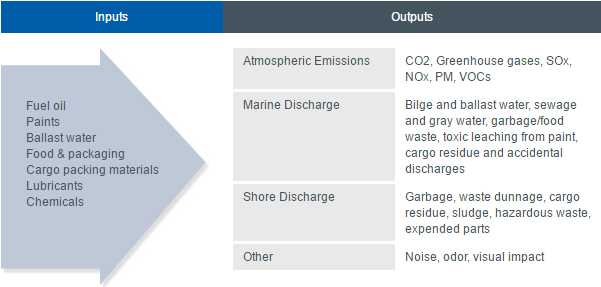 Corporate Governance

Good Corporate Governance enhances stakeholder confidence in Pacific Basin as a partner and a place to invest.

What good governance means to us 

Our CSR Approach

CSR is about recognising our responsibilities to the safety and wellbeing of our staff, the environment and the communities in which we operate.

Find out more 

2018 CSR Report

View our CSR Report

(

PDF

)

